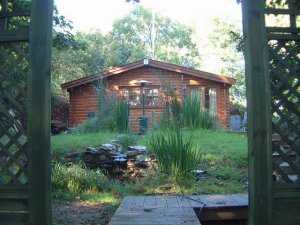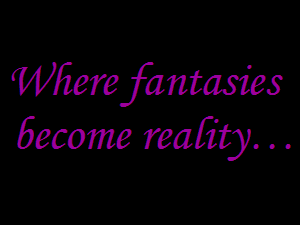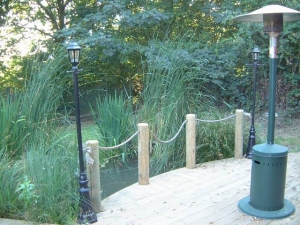 Often characterised as a 'sex dungeon' (probably to help differentiate it from a traditional dungeon!), the Fetish Studio is a Norwegian Log cabin that was purpose-built as an adult play space. It is air conditioned and fully equipped. Whether you are completely new to BDSM or are an experienced player the Studio will provide the ideal surroundings to explore and extend your horizons in private, discreet surroundings. Perhaps your interest has been piqued by E.L. James' erotic bestseller, "50 Shades of Grey" and its "Red room of pain" although our space is more of a red room of pleasure and pain. Whatever brought you here, the Studio is ideal for every fantasy occasion from a few fun filled hours to an exciting overnight stay.
The Studio sits in its own private and secluded garden within mature English deciduous woodland. In front of the Studio is an Oak deck equipped with a picnic table, chairs and a 15KW patio heater to keep you warm at night. Outdoor play is possible for the majority of the year. There are a number of steep stone steps leading up to the Studio garden so we recommend that sensible shoes are worn. We regret that there is no disabled access.
Conveniently located in Royal Berkshire, 40 minutes from London Paddington via public transport, 5 minutes from M4 junction 12 or 25 minutes from London Heathrow airport by car.
The Fetish Studio is the perfect place for you and your partner, or intimate friends, to indulge in your most erotic fantasies.
The Studio also provides a unique environment for photographers and film-makers. Studio flash and backdrops are available for the keen photographer.

Follow us on Instagram
Site problems? - Please report them to

Web design by The Fetish Studio
Copyright © The Fetish Studio 2005-2022 All rights reserved.